Technological projects portfolio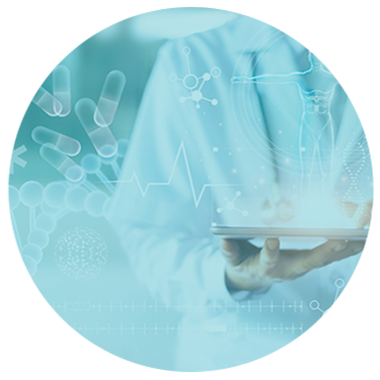 OPTIMAB

Therapeutic deimmunization and antibody engineering

USE CASES
Antibodies are therapeutic proteins that are used successfully in a number of clinical cases. These molecules have become an essential class of therapeutics in the last twenty years, and a very competitive field as well.
Often, many antibodies are generated against the same target by various companies and those that anticipated the failure risks in phase II (toxicity, effectiveness, ability to be developed) will have a better chance of commercial success.
There is one crucial parameter: these antibodies can become immunogens, meaning they may trigger immune responses in patients, characterized by the production of anti-antibodies, thus neutralizing their therapeutic impact.

ADVANTAGES
The OPTIMAB project is focused on deimmunizing therapeutic antibodies and optimizing the properties that will allow them to be developed at high speed.
The technology works by minimizing immunogenecity and characterizing antigen/antibody interfaces in vitro using a high speed screening method.
The mastery and combination of the technologies drastically reduce development times and results in very competitive antibodies, which is an advantage in the current immunotherapy market.

APPLICATIONS
The OPTIMAB project aims to provide a high quality range of service to pharmaceutical companies, startups or academic laboratories wishing to develop therapeutic antibodies.