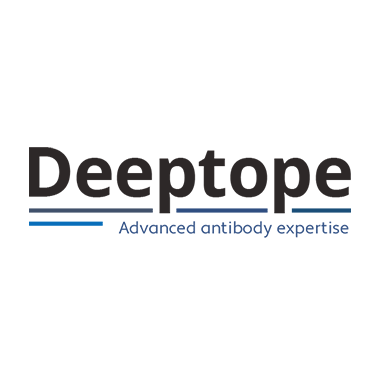 Accelerate and de-risk the development of therapeutic antibodies via high-throughput functional testing < 3 months
Deeptope develops high-throughput assays that characterize antigen-antibody interactions. The company offers epitope/paratope mapping and antibody optimization services to biotech and pharmaceutical companies. It also plans to participate in co-development programs.

TECHNO / PRODUCTS
Deeptope uses a combination of high throughput technologies that allow replacing each amino acid of a sequence by the 20 other amino acids, expressing all mono-mutants, functionally correlating the impact of each mutation on the antigen/antibody interaction.
The data produced allows us to perform three types of services in a very short time (4-6 weeks): Epitope mapping, Paratope mapping, Optimization.
PRODUCTS PORTFOLIO
Paratope mapping

Epitope mapping

Lead optimization

APPLICATIONS
– Paratope mapping
– Epitope mapping
– Lead optimization

BENEFITS
Advantages of the technology:
– Cost and speed of mass spectrometry
– Accuracy of crystallography
– To the nearest amino acid (mutagenesis)
– In depth (substitution of the entire 20 A.A.)
– Generation of functional data in vitro