Technological projects portfolio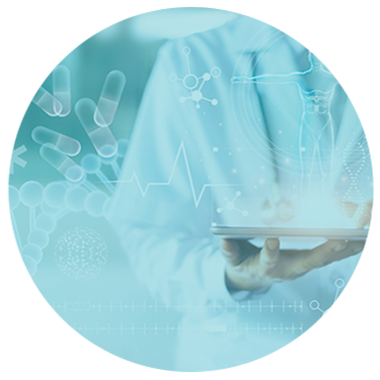 I-THER

Immunomodulatory immunotherapy of dendritic cells

USE CASES
The immune system continuously scans our body to detect any dysfunction. However, during pathological processes, the immune system may become deficient. This is notably the case for certain cancers where strong immunosuppression takes place.
To alleviate this problem, immunotherapies aiming to reactivate the immune system are developed. Some of these therapies have allowed for spectacular progress in cancer treatment (melanoma, lung cancer, etc.). They allow the reactivation of immunosuppressed T lymphocytes, but only work for 10 to 40% of patients.

ADVANTAGES
The i-Ther technology is a new immunotherapeutic strategy that should make it possible to treat patients who respond poorly or do not respond at all to existing immunotherapies. It comprises a specific antibody of an immune cell receptor, coupled with a ligand to favor cellular signaling. This association boosts the immune system and improves tumor control.
This activating approach and its focus on the initiation of the immune response differentiates i-Ther from most existing immunotherapies. i-Ther also constitutes a first-in-class technology for screening the immunotherapeutic targets that are usable to fight the cancer.

APPLICATIONS
i-Ther will make it possible to develop new immunotherapies that can be useful to treat cancers that are unaffected by existing immunotherapies, notably so-called "cold" tumors. This technology could be used alone or in combination with other immunotherapies to obtain an even more effective treatment of patients.