Technological projects portfolio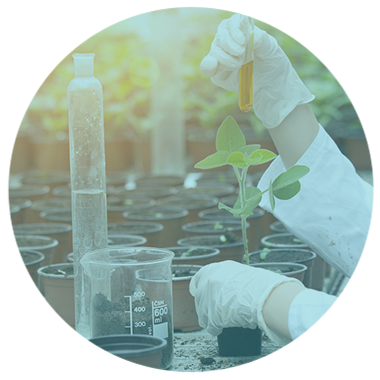 BOSS

Treatment to improve the quality of agricultural seeds

USE CASES
The certification of agricultural seed is a mandatory step prior to commercialization. The capacity of seed to germinate and withstand environmental stressors are some of the criteria evaluated.
There are various techniques for improving agronomic performance of seeds, but all of them face several problems: input regulations, environmental impact of chemicals, low conservation of batches treated by conventional "priming" (pre-germination).

ADVANTAGES
The BOSS technology is an innovative method of treating seed called smart priming: it improves the speed and homogeneity of germination, reinforces the plant's defenses and increases its resistance to the environment.
Seed storage capacity is improved compared to traditional priming methods. This makes it possible to reduce inputs and provide economic and environmental gains. The products used for smart priming are plant-based and compatible with organic agriculture.

APPLICATIONS
The product developed by BOSS is intended for seed producers, cooperatives and seedling growers, including in organic agriculture: improving germination performance will allow them to offer farms a diversified seed catalog with a higher added value.