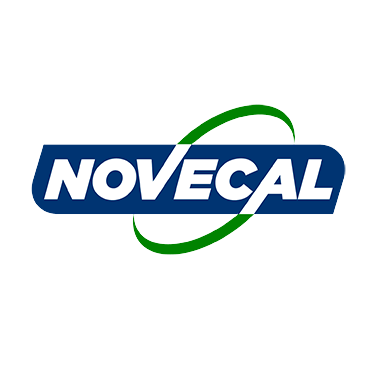 NOVECAL

Fine chemical company offering CRO/CMO, catalogue products, and analyses support
NOVECAL proposes chemical catalysts embedding metals, used for the synthesis of pharmaceutical, cosmetic or agrochemical products. These supported catalysts can be filtered at the end of reactions, thus preventing from metal contamination inside products, while keeping a high efficiency.

TECHNO / PRODUCTS
Novecal develops:
– Filterable supported catalysts based on palladium, rhodium and cobalt for Suzuki coupling, reduction and asymmetric epoxide opening.
– Ligands for the stabilization / dispersion of inorganic particles inside formulation.
– Ligands for surface treatment (hydrophobization, …).
PRODUCTS PORTFOLIO
Catalysts

Calixarenes

Ligands

APPLICATIONS
Applications of Novecal technology are:
– Synthesis of pharmaceutical, cosmetic and agrochemical active substances.
– Formulation, processability of adhesive, paints …
– Improvement of surface properties (oleophobization, hydrophobization …).

BENEFITS
– Filterable catalysts associating a low metallic contamination inside products in line with an excellent efficiency (TON and TOF 100 times above those of concurrency).
– Improvement of properties (viscosity, stability versus time) …
– Long-term stability of surfacing and properties.