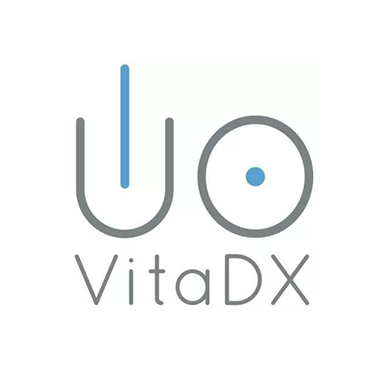 VITADX

VitaDX, created in 2015, has developed an innovative solution for the early detection of bladder cancer based on a patented technology which combines image processing and artificial intelligence.

TECHNO / PRODUCTS
VitaDX develops softwares with machine learning and deep learning algorithms to evaluate the morphological characteristics of cells in white light as well as metabolic variations in fluorescence in order to detect cancer very early on.

APPLICATIONS
VisioCyt® Diag, currently under development, is a software solution for the diagnosis of bladder cancer based on fluorescence imaging and artificial intelligence, using a simple urine sample.

BENEFITS
VisioCyt® is the only test, based on a patented method of analyzing cells present in urine in fluorescence and white light, coupled with artificial intelligence, to detect cellular alterations at an early stage of malignancy.
This automated and reproducible solution will significantly improve diagnostic performance compared to conventional practices while being in line with current clinical practice.