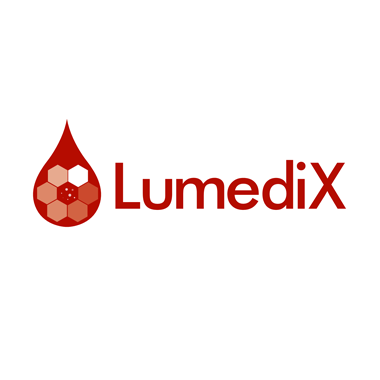 LUMEDIX

Next-generation in vitro diagnostics
LumediX has developed a technology to increase the sensitivity of in vitro diagnostic tests by a factor of 100 to 1000.

TECHNO / PRODUCTS
Lumedix technology is based on luminescent rare-earth-based nanoparticles, which can suit to any type of immunoassay and lower the
minimum detectable concentration of any type of immunoassay by several orders of magnitude.
PRODUCTS PORTFOLIO
Feasibility studies

Licensing of luminescent nanoparticles

Diagnostic tests proprietary

APPLICATIONS
LumediX initially applies its technology in the field of rapid diagnostics tests ("Point-of-Care", "Point-of-Use"), giving them analytical sensitivities equivalent to tests performed today in analytical laboratories.

BENEFITS
Lumedix nanoparticles, acting as detection probes, produce a higher signal-to-noise ratio than conventional probes, thanks to their unique physicochemical properties, hence producing a test with superior analytical sensitivity than current marketed probes.