You are a company believing in open innovation? Looking for a new product with high added value? SATT Paris-Saclay invests €270k in the development of an innovative ion source to product a larger variety of ions in the gas phase compared with current technologies. We are looking for a strategic partnership to industrialize and commercialize it!
► Systems using focused ion beams (FIB)
► Innovative ion sourcing to increase positive or negative ion portfolio
What is needed to improve FIB performance?
► The right ion for the right surface
► Better interaction between ion and surface to analyse
How the innovation answers the need?
► Using Chemistry to broaden the scope of possible ions
► Patented technology
What is the effect on the beam performances?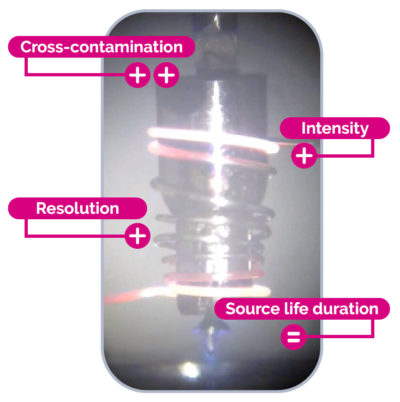 Working with SATT Paris-Saclay:
SATT Paris-Saclay business model is based on a virtuous model of early investment in research programs, licensed with a royalty based on a revenue sharing principle. 1 patent and a complete device designed, prototyped and tested will be licensed under exclusivity to our partner.
Sébastien Magnaval | sebastien.magnaval@satt-paris-saclay.fr | +33 6 08 41 59 24